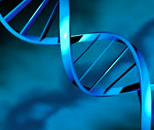 The Health and Biomedical Sciences Summer Camp at Lebanon Valley College in Annville, PA provides high school students a window into the scientific basis of human health.
Through lectures and hands-on laboratory investigations in state-of-the-art laboratories, students will be introduced to the fundamentals of molecular biology, pharmacology, immunology, biochemistry and medical ethics.
In addition, students will interact with practicing professionals in fields such as medicine, physical therapy, toxicology, genetic counseling and biomedical laboratory research. The Health and Biomedical Sciences camp will provide a fun, challenging and engaging college environment in which students will develop a deeper understanding of what it means to be a biomedical scientist and health professional.
Camp Details:
When: The Health and Biomedical Sciences Summer Camp will be held from July 26-31, 2020.
Where: Lebanon Valley College, Annville, Pa.
Cost: $1,000 (this all-inclusive camp fee covers room and board, laboratory supplies, lecture supplies, evening activities, guest speakers, etc.)
Who: Rising high school sophomores, juniors, and seniors
For details, visit https://www.lvc.edu/life-at-lvc/summer-community-programming/health-biomedical-sciences-camp/
Applications will be reviewed on a rolling basis