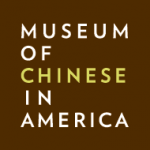 The Museum of Chinese in America is looking for dedicated and committed volunteers!
MOCA volunteers are involved in all aspects of museum life. As a volunteer, you'll learn firsthand from stories, images, and objects that tell about the past and you'll gain rich, well-rounded experience in arts and cultural work.
Some volunteer assignments are ongoing, while others proceed on an event or project-by-project basis. Volunteer opportunities are currently available in visitor and museum shop services. On-site training will be provided.
If you are interested in applying, please complete and submit a MOCA General Volunteer Application Form to:
Museum of Chinese in America
Attn: Volunteer Application
215 Centre Street
New York, NY 10013
email: volunteer@mocanyc.org
If you are interested in applying, please visit www.mocanyc.org/about/volunteer_opportunities