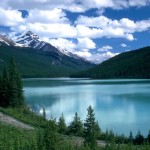 Deer Hill Expeditions: www.deerhillexpeditions.com
Exciting adventure summer camp programs for teenagers, combining wilderness adventure with the opportunity to work with native peoples on service projects that honor their traditional lifeways, or on conservation projects that preserve the beauty of the American West.
Earthwatch Institute: http://earthwatch.org/
People from around the world, of all ages and backgrounds, join Earthwatch Expeditions. One thing unites them: a passion for protecting our planet and its wealth of species.
Etgar36: www.etgar.org
Dedicated to developing the future Jewish political voice by taking Jewish teens on journeys throughout America, developing their identities, and empowering them to get involved politically and socially to change the world. 
National Outdoor Leadership School (NOLS): www.nols.edu
Wilderness education and travel experience in the U.S. and aborad, including activities such as backpacking, kyaking, caving, mountaineering, and much more!
Outward Bound: www.outwardbound.org
Canoeing and backpacking programs throughout the U.S.
Student Conservation Association: www.thesca.org/serve/national-crews
Take a hands-on approach to preserving America's national parks, forests, and wildlife refuges. Join a Crew of high school students, age 15-19, for a summer of adventure and giving back! TUITION FREE!!
Summerfuel: www.summerfuel.com
Offers personalized adventures for students seeking a summer experience like no other. Our extensive range of programs encourages independence and friendship, striking the perfect balance between learning, exploration, and fun.
The New York 2 New Orleans Coalition (NY2NO): http://www.ny2x.org
A youth-led, consensus-based organization made to create a network of young people who are interested in organizing and mobilizing across New York City. TUITION FREE!!
The Road Less Traveled: www.theroadlesstraveled.com
Adventure and service programs within the U.S. and abroad