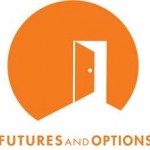 Futures and Options is a nonprofit career development and paid internship program for New York City youth.
The Core Internship Program is offered continuously throughout the year to juniors and seniors from New York City's high schools. Private and nonprofit businesses are welcome to join as internship partners throughout the year, and represent various employment sectors – financial, small business, technology, real estate, retail and nonprofit. The interns attend monthly work-readiness workshops and meet for special career development and exploration field trips.
The Core Internship Program accepts applications on a rolling basis
Career Essentials Program offers students to participate in a series of workshops that focus on workplace readiness skills and career exploration.
Click here if you would like to apply for the Spring 2020 program.   
For more information, visit www.futuresandoptions.org/internship_program