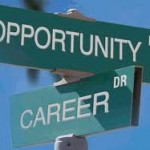 Exploring's purpose is to provide experiences to help youth mature and to prepare them to become responsible and caring adults. Exploring is based on a unique and dynamic relationship between youth and the organizations in their communities. Local businesses and organizations initiate an Explorer post by matching their professionals and program resources to the interests of the youth in the community. The result is a program of activities that helps youth pursue their special interests, grow and develop.
Exploring is broken up into three programs: Business or Career Exploring (incl. healthcare); Law Enforcement; Fire & Emergency Services.
Find more information here: www.nyexploring.org and a calendar of events here: https://www.nyexploring.org/calendar
All of these opportunities are either free or  at the low cost of $10 – $20 per program.
For information on upcoming programs throughout the year, visit www.nyexploring.org  or email Jordan Segal at JSegal@bsa-gnyc.org to find career information sessions and internships at different businesses throughout the five boroughs in construction, architecture, finance, healthcare, law and more!!
Jordan J. Segal, Exploring Program Executive, Greater New York Councils, 350 Fifth Ave Suite #7820, New York, NY 10118, Office – (212) 651-2890, Cell – (646) 596-1488, Fax – (212) 651-2441